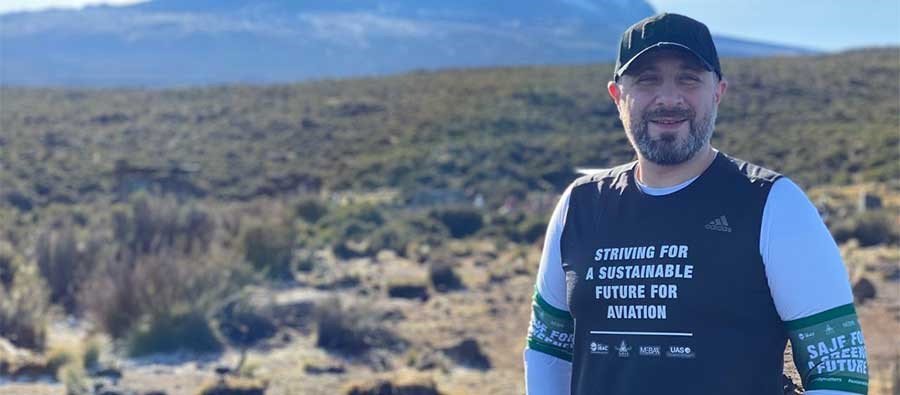 Blog
Exploring Green COVID Recovery
Go back to main page
Long before the COVID-19 pandemic became an unwelcome reality for the entire globe, the aviation industry had committed to ambitious environmental goals aiming to significantly lower the industry's carbon footprint and place it firmly on the road to sustainability. The need for the industry to reach these requirements and how the COVID crisis will impact on that will be the subject of the Air Transport Action Group's 2020 Global Sustainable Aviation Forum taking place at the end of this month. Following on from the inaugural Business Aviation SAF's Business Aviation Sustainability Summit (which has just taken place), this year's forum, entitled 'Green Recovery' will focus on how best the aviation industry can emerge from the COVID-19 pandemic.
Some see the COVID recovery as a massive opportunity to make bold changes to bring the industry closer to its carbon-neutral goals. Obviously, this must be don't in a way that ensures efficiency and benefits for every stakeholder involved from operators to fuel providers, carbon traders, environmental groups, civil aviation authorities, and other government entities. This is a perfect time to explore new approaches to aviation's energy systems and ways to accelerate energy transition. Naturally, technological innovations will play a great part in this, as will the autonomous actions of governments as they rebuild the industry in their own countries.
It would be great to all collectively agree on a blueprint for green recovery that fits all of our needs, taking into account the inevitable challenges that were unforeseen a year ago. It should also include details of the social benefits of aviation and the outcome of CO2 goal analysis. Greener recovery is possible and at a time like this, all sectors need to be on the same page so we can best work together toward achieving it.
For more Executive Insight, visit UASBlog