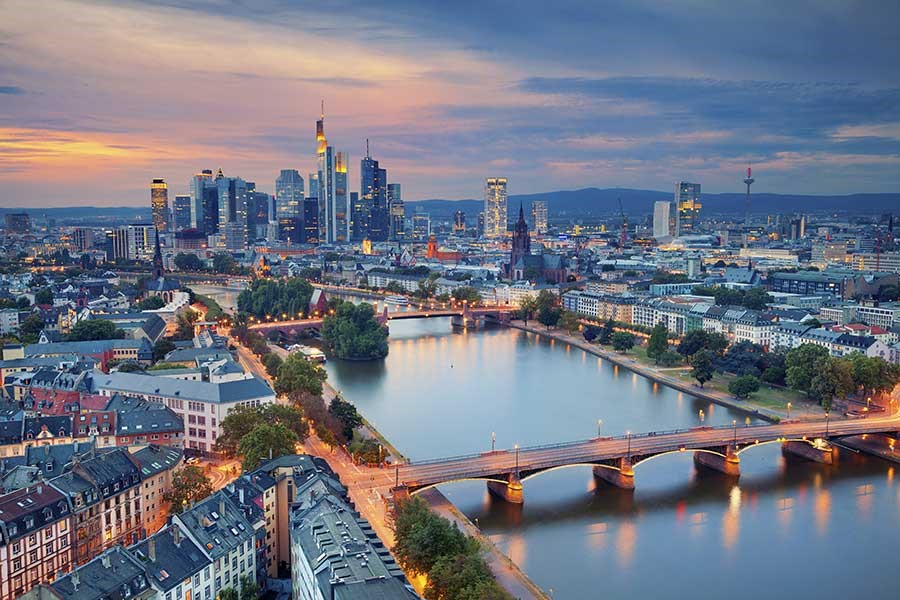 Blog
Flight Operations to Frankfurt Airport
Go back to main page
Flight Operations to Frankfurt Airport: The 11th World Bioenergy Congress and Expo takes place in Frankfurt, Germany from July 2-4. Here's the operational information you need to plan a successful mission to Frankfurt Airport.
Frankfurt Airport 
IATA: EDDF
ICAO: FRA
Coordinates: N50-02.0 / E008-34.2
Mar variation: 02E
Elevation: 364 ft / 111 m
Fuel: Jet A1 
Timezone: UTC +2
Operational Information 
Overflight and Landing Permits
Private flights do not require overflight and landing permits
Commercial flights require overflight and landing permits
Permits must be obtained from the CAA and take approximately 3–4 working days
All aircraft documents are required for landing permit application
Airport Slots 
Airport slots are mandatory for arrival and departure
The a/p slot window is +/- 10-15 minutes
Night Restrictions
No flights at all (except ambulance flights) between 2300-0500 local time
Only flights with ICAO Noise Certificate Annex 16, Chapter 4 and a/p slots have to be coordinated at least on the previous day from 2200–2300 and 0500–0600
NOTAMs: There are no significant NOTAMs at this time.
Note:
Several dedicated FBOs offer excellent services for non-scheduled operators and can handle wide-body aircraft, cargo operations, and military operations
There is no airport embarkation tax at EDDF
Immigration 
Non-EU passengers: Passport checks need to be done (a visa may be required, depending on nationality)
EU passengers: Do not require a visa
Crew members: Passport checks need to be done (a visa may be required, depending on nationality)
Immigration procedures take place in the general aviation terminal between 0500- 2300 local time and at the main terminal otherwise
Accommodation 
There are more than 20 hotels situated at the airport
The Hilton or Sheraton are linked to the Commercial Terminals and the two train stations
For support with your flight operations to Frankfurt Airport, contact UAS