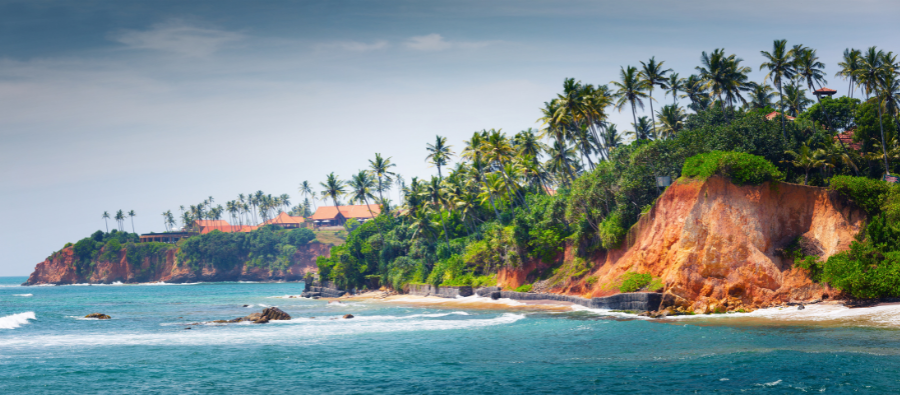 Blog
Flight Operations to Sri Lanka   
Go back to main page
An island nation located in the Indian Ocean, Sri Lanka is hugely popular with tourists because of its rich Buddhist culture and stunning beaches, mountains, plains, rivers, waterfalls, and wildlife. In recent years, Sri Lanka's strategic location and infrastructural investment has also seen it emerge as an aviation hub. Positioned at an intersection of major air routes connecting Europe, the Middle East, Asia, and Australia, it offers excellent connectivity and advantages as a transit point.  
Here's what operators need to know about flying to Sri Lanka. 
Entry airports 
Bandaranaike International Airport 
The main international gateway to Sri Lanka, Bandaranaike International Airport is 32.5 kilometers (about 20.19 mi) north of the capital Colombo. 
IATA code: CMB

 

ICAO code: VCBI

 

Coordinates: 071048.68N  0795307.08E

 

Elevation: 9M(29.5FT) / 32.7o C

 

Fuel: AVGAS Jet 

 
For more information about Bandaranaike International Airport, visit the official site here.  
Colombo International Airport, Ratmalana
This is the secondary international airport serving the capital Colombo.
IATA code: RML 

 

ICAO code: VCCC 

 

Coordinates: 064923N 0795306E

 

Elevation: 7.01M(23FT) / 30.2 oC

 

Fuel: AVGAS Jet

 
Mattala Rajapaksa International Airport
This airport serves southeast Sri Lanka, located in the town of Mattala, 18 km from Hambantota 
IATA code: HRI

 

ICAO code: VCRI 

 

Coordinates: 061704.08N  0810726.86E

 

Elevation: 48M / 31.0 oC

 

Fuel: AVGAS Jet

 
Operational information 
Slots are required. For VCBI, email SCR to

slots@srilankan.com

for a response within a few hours; for VCCC, file schedules with the CAASL – mgrastr@caa; for VCRI, email slot coordinator –

mriasco.am@airport.lk

 

 

All the slots issued are subject to the approval of CAASL and after getting slots from the coordinators, they must be forwarded to the CAASL (

mgrastr@caa.lk

) for final approval

 

Special authorization is required 

 

Landing/ overflight permits are required. Landing permit lead time is seven days and permits for overflights/tech stops are three days

 

Once granted, permits are valid for two days from the date requested. Flight plans must be filed at least 24 hours before intended arrival. Authorities must be notified of any cancellation or delays beyond period of validity

 

All aircraft parking bays and aerobridges (VCBI, VCRI) are allocated by the tower controller taking into consideration the aircraft type and traffic situation. Only nose-in parking is permitted

 

Parking is free for the first three hours. After that, a fee of 10% (or part thereof) of applicable landing charge is applied for three hours 

 

VCCC operates from dawn to dusk unless special permission is applied for in advance

 
Immigration 
Leisure and business travelers must have an Electronic Travel Authorization (ETA) before entering 

 

On arrival, visitors are required to satisfy the Immigration Authorities by proving that they have sufficient funds to cover their stay and the assurance of their departure within the allocated period (tickets and other documents for their onward / return journey) 

 
Health requirements 
No PCR is required to enter 

 

Vaccination status is not checked at entry points

 

 
For support with your flight operations to Sri Lanka, contact UAS