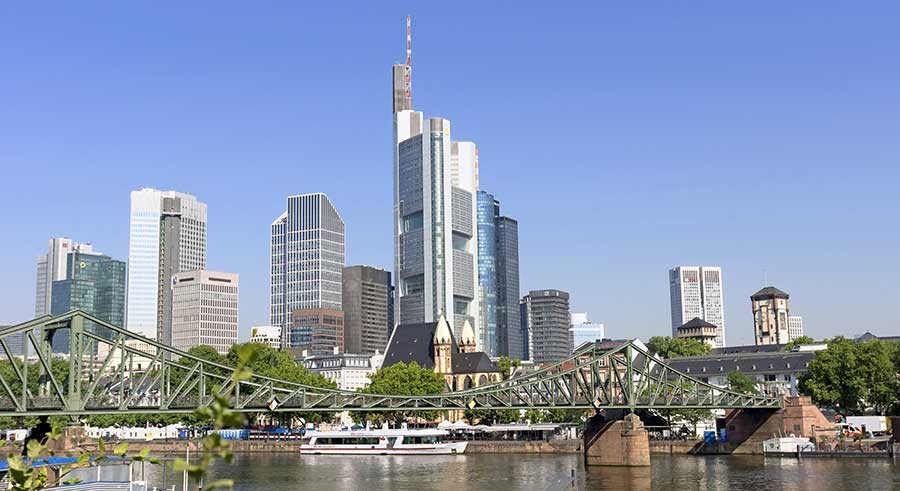 Blog
Flight Operations to Frankfurt Germany
Go back to main page
European Business Aviation Safety Conference 2016
The European Business Aviation Safety Conference (EBASCON) promotes the awareness and enhancement of safety information and its continuous development in the business aviation industry. The 6th annual EBASCON gets underway from February 23- 24 near Frankfurt/Main and offers attendees practical solutions to help with the implementation of effective safety management systems. Here is the vital operational information required for anyone planning a trip to Frankfurt.
Airport
Frankfurt / Main
IATA: FRA / ICAO: EDDF
N50 02.0 / E008 34.2
Mag Var: 01E
Elevation: 364′
Fuel: Jet A-1 and Avgas
Additional notes
Slot allocation is required and fines can be imposed for non-compliance
Overflight and landing permits are not required if operating under the standard airworthiness certificate
Night time restrictions are in place
There are no parking restrictions
Currency
The local currency is the Euro (EUR).
Airport Embarkation Tax
No airport tax is levied on passengers upon embarkation at the airport
Immigration
Non- EU Passengers
All other foreigners require a visa for trips to Germany
A visa is not required for visits of up to 90 days in an 180‑day period for nationals of those countries for which the European Community has abolished the visa requirement
For more information, see: http://www.auswaertiges-amt.de/EN/EinreiseUndAufenthalt/StaatenlisteVisumpflicht_node.html
EU Passengers
EU nationals do not require a visa to enter the Federal Republic of Germany
Non-EU Crew
No visa is available upon arrival in Frankfurt
Non-EU crew must have a valid Schengen visa to enter Germany
EU Crew
A passport and valid crew ID card are required
Customs
When traveling between two countries of the European Union:
You must declare cash or cash equivalents up to €10,000 to the customs officers
The following monetary instruments are subject to this requirement:
Cash and securities (stocks, bonds, checks including traveler's checks, money orders, bills of exchange, promissory notes, cashable interest coupons)
Gems and precious metals
When traveling to or from non-EU countries:
If you are traveling from an EU country to a country outside the EU or vice versa, you must declare cash and cash equivalents of 10,000 Euros or more to the customs service in writing.
When arriving from a non-EU country, you must submit a written declaration at the first customs inspection point (the designated red exit for declarable goods).
When departing for a non-EU country, go to the responsible customs office or ask which customs counters you can submit your written declaration to. This must be done before you pass through the security checkpoint.
Import
Alcohol (for passengers over 17 years of age):
1 liter of spirits containing more than 22% of alcohol by volume
or 1 liter of ethyl alcohol containing 80% or more of alcohol by volume
or 2 liters of alcohol containing up to 22% volume
or a combination of the above plus 4 liters of non-sparkling wine and 16 liters of beer
Tobacco:
200 cigarettes
or 100 cigarillos
or 50 cigars
or 250 grams of loose tobacco
or a combination of the above
Importing other goods:
Up to a total value of 430 Euro is allowed
Travelers under the age of 15 may only import goods worth a total of 175 euros
Please see: http://www.iatatravelcentre.com/DE-Germany-customs-currency-airport-tax-regulations-details.htm
Accommodation
Hotels near Frankfurt Airport:
Hilton Frankfurt Airport
Hilton Garden Inn Airport
Sheraton Frankfurt Airport
Ground Transport
Frankfurt has its own long-distance train station connecting to all major German cities by ICE high-speed trains.
Car Rentals are available from the following companies: 
Alamo
Avis
Budget
Europcar
Hertz
Sixt