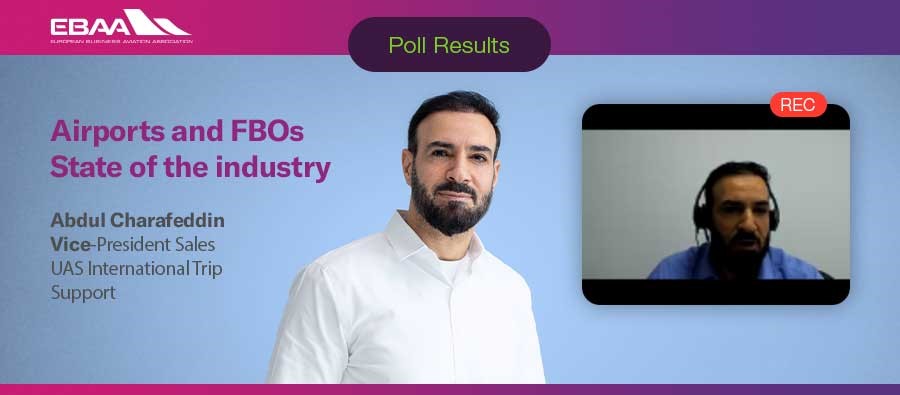 Blog
UAS discusses pandemic challenges at AIR OPS Europe
Go back to main page
2020 presented the greatest challenges trip support service providers have ever experienced.
From closed borders due to containment attempts, differing immigration rules for every country, lockdowns limiting access to suppliers and amenities, and health screening and quarantine restricting crew entry and crew rest, a multitude of operational issues needed to be tackled.
UAS Vice President – Sales, Abdul Charafeddin joined a number of industry experts to share the experience and takeaways of UAS at the EBAA's AIR OPS Europe live webinar this week.
After hearing exactly how aviation was impacted by the pandemic in 2020, Abdul detailed how service providers are navigating their way through a stage of organized chaos and establishing a new industry 'normal'.
Discussing the health hazards of shared spaces, eroded scheduled connectivity, and the general sectoral wide uncertainty, Abdul weighed in on the steps that aviation businesses need to spur recovery.
For support with your flight operations, contact UAS