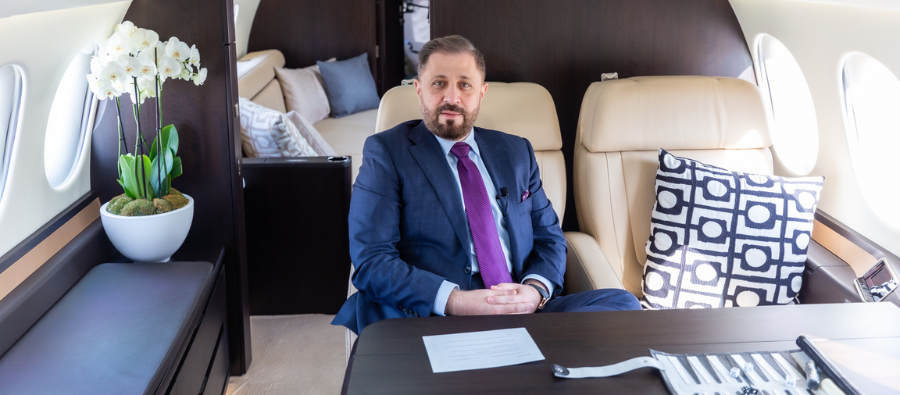 Blog
How 2022 Ended for BizAv and expectations for early 2023
Go back to main page
Spoiler alert. The following article contains a lot of (albeit helpful) numbers highlighting the health and buoyancy of the BizAv sector.
BizAv has been enjoying the post-covid bounce for the major part of 2022. However, that demand tapered off a little towards the end of the year in some parts of the world. These most notably include North America and Europe. But for the Middle East, BizAv was up by 33% compared to last year. This activity was bolstered by FIFA as key airports around the World Cup saw a whopping average growth of 451% in daily arrivals throughout the tournament.
According to the latest figures by WingX, for most regions, BizAv has carried last year's momentum into the new year. However, the trend is slightly muted when compared with January of last year in markets such as the US.
Despite that, the business aviation market has expanded considerably when compared to 2019. The Middle East, on the other hand, continues to see record business jet flight activity with no signs of abating. In 2023 so far, Brazil is the busiest of all markets, up by 23% compared to last year. This is followed by India and Argentina posting triple-digit growth.
It is also noted that half of the flights throughout the world are under the 1.5-hour mark. Long-range flights are still not at par with their pre-pandemic levels and are in fact 14% lower than in 2019. China is also seeing a rebound in activity with bizjet sectors up by 31% compared to the same time last year. This is because the country is now open for business as usual after the relaxation of covid-19 measures.
This has injected a new vibrance throughout the Asian region and is leading to a flurry of business jet activity globally. We hope to see these trends continue well into 2023 and we look forward to a robust year ahead.