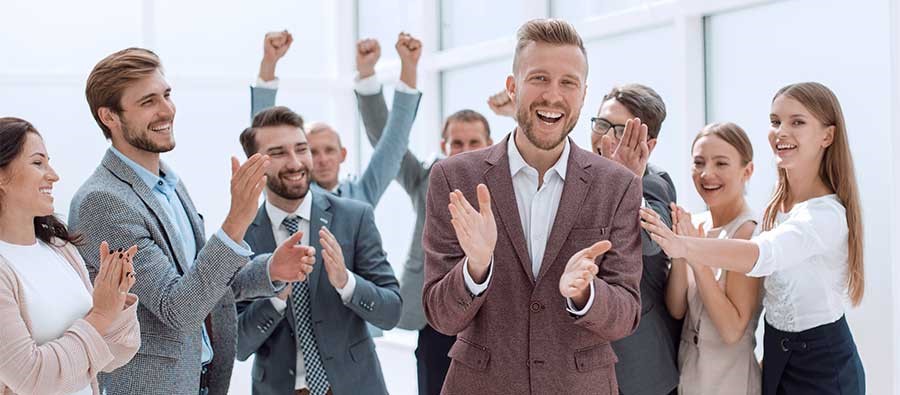 Blog
How to Attract the Best in the Business
Go back to main page
All talent wants to work under the best leadership and all leaders want to work with the best talent… this is a fact in all industries. Superior talent is more productive, creative, and innovative… but it takes time to cultivate. According to Malcolm Gladwell, author of the bestseller Outliers, approximately 10 years (or 10,000 hours) of deliberate practice are required before anyone can be deemed an 'expert' in any field. Therefore, with all of the effort it takes to achieve, it stands to reason that any expert would want to work for the most successful company. That said, it would be a mistake to think that a company's success is the only thing necessary to attract the most skilled job applicants. Having made many observations over the years, I'd like to share three things I think you must do to attract the best in the business.
Be revolutionary 
All top-class professionals want to be part of the most innovative and progressive team there is. Being part of an organization responsible for revolutionizing an industry is more important to them than merely being well paid. Therefore, the more pioneering your company publicly demonstrates it is, the more pioneering professionals it will attract.
Be a thought leader
Obviously, it's crucial to demonstrate your team's expertise, and being a thought leader is the best way of accomplishing that. It also benefits the relevant industry at large by sharing knowledge and insight so all boats can rise with the tide… Top talent wants to work for a company that isn't afraid to share what it knows for the good of the sector.
Become an employer of choice
This is the bottom line… because every professional wants to work for an employer of choice, particularly the highly skilled. To achieve this, invest in your people with training and wellness programs. Communicate with them about what's happening in your organization and make them feel like they are part of a family.  Ask them for their thoughts and feedback and celebrate their successes. Also, having a strong CSR culture will also make your company stand out.
By putting these three tips into practice, you will see the quality of applicants to your organization increase consistently and make attracting the best in the business a norm.
For more Executive Insight, visit UASBlog