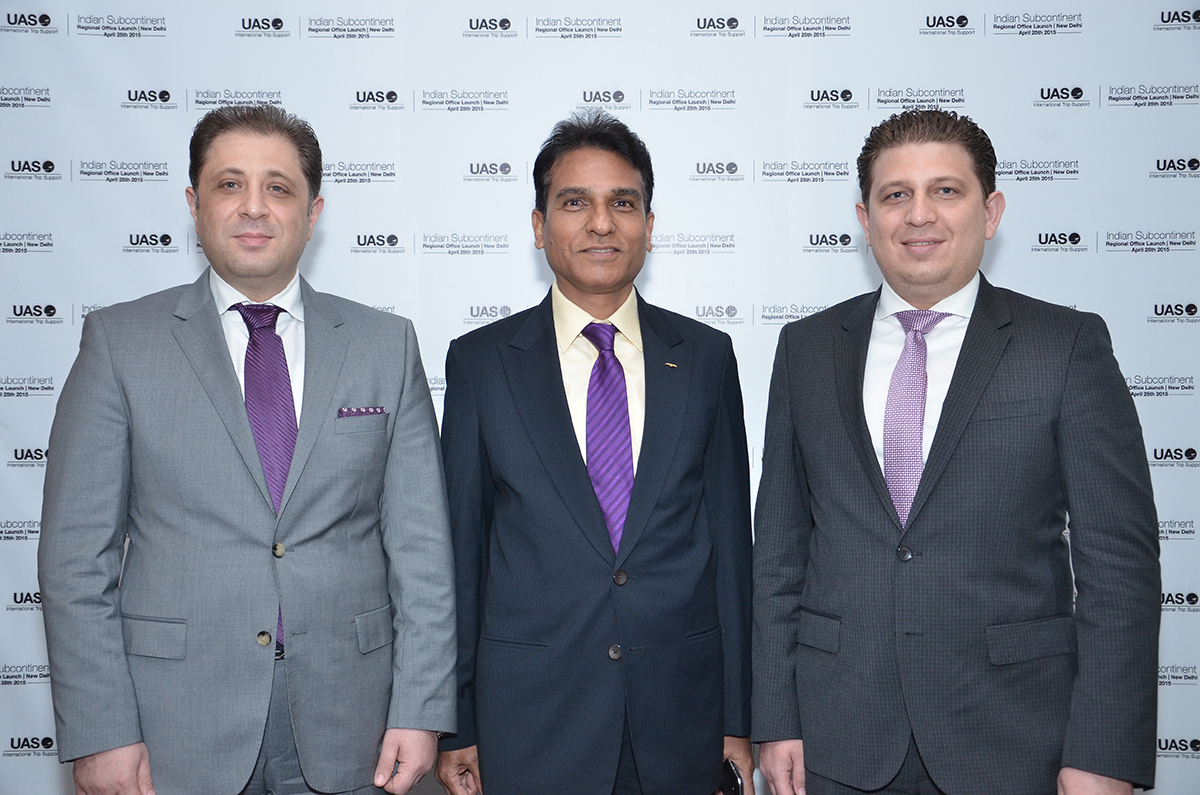 Blog
New Regional Office in New Delhi: Enabling Connectivity from the Ground Up
Go back to main page
UAS Opens a New Regional Office in New Delhi to Cater for Indian Subcontinent's Growing Demand
UAS International Trip Support is delighted to launch a new regional office in India to further enhance services and provide better connectivity on the Indian Subcontinent. Located in the Indian capital and commercial hub of New Delhi, the regional office will enhance UAS' proximity to its regional client base and increase market penetration in the region as part of a sustained expansion strategy.
The office at Indira Gandhi International Airport has become the newest link in UAS' global network of headquarters and regional offices providing the highest quality international trip support, executive travel and air charter services to clients worldwide.
Connectivity
The New Delhi regional office will serve domestic and international flights and is complemented by UAS' global network that includes continental headquarters in Houston, Johannesburg, Hong Kong and Dubai, its regional offices in Lagos, Nigeria; Nairobi, Kenya and Beijing, China, as well as ground presence in 37 countries. Clients of UAS enjoy complete consistency of service, no matter where they are in the world. UAS has an extensive global workforce that is multicultural and multilingual and provides seamless delivery of quality services.
Customized Client experience
This investment is an acknowledgement of the rapidly growing economy of India and a clear demonstration of UAS' commitment to the sub-continental region. The new base will allow UAS to meet growing demand within the region and build even stronger relationships on the ground, ensuring clients receive the highest level of efficiency and quality. UAS is trusted by a global client base due to its expertise, 15 years of solid international experience and adherence to the highest international standards for safety and security. Internationally, clients have come to rely on UAS' ability to handle last minute itinerary changes, and at any hour of the day or night.
Operational efficiency
The company employs experienced, detail-oriented operations professionals dedicated to exceeding expectations and producing the highest standard of quality in all services. The mutually beneficial relationships UAS has forged with partners and vendors on the ground ensures the quickest turnover possible and the best service and value. This level of proximity also eradicates any potential language barriers and time zone complications.