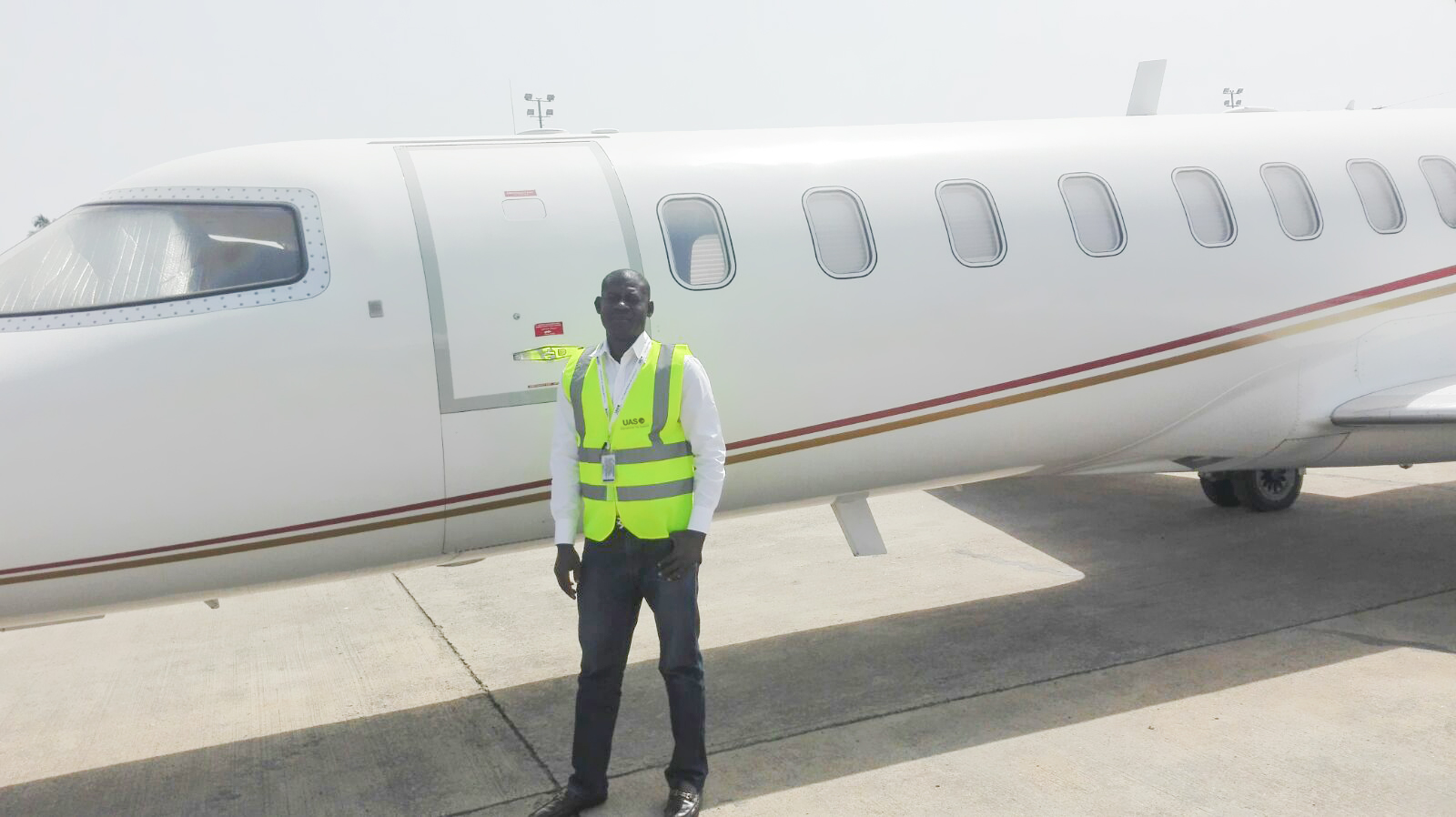 Blog
New UAS Station Manager in Abuja, Nigeria
Go back to main page
UAS International Trip Support has announced a new station manager to cover Abuja, Nigeria to aid African flight support. As the administrative Capital of Nigeria, Abuja is among the fastest growing cities in the world, and a critical hub on the continent. UAS have placed Aminu Idriss as station manager for Nnamdi Azikiwe International Airport, Abuja. His 20 years' experience at the airport includes ground handling, commercial airline, private and business aviation as well as protocol services.
This is part of UAS' plan to place a station manager in every country in Africa. In November, the leading international trip support provider recruited two station managers, one for Senegal and one covering Congo and the Democratic Republic of Congo as part of the company's growth plan to position a station manager in every country on the African continent. UAS now provide flight and ground support in nine key countries across the continent including Senegal, Congo, DRC, Cameroon, Cote D'Ivoire, Ethiopia, Gabon, Ghana, Kenya, Mali, Nigeria, and South Africa.
"Nigeria is massively important as a regional economic and political power house in Africa. Abuja has become a melting point of political and economic activities and expectedly this has also given rise to a very high traffic in business, VIP, official and state flights into out of the city," says Wynand Meyer, UAS Regional Director, Africa. "For us at UAS, this is a destination we cannot ignore for these strategic reasons and more than ever before are poised to give our clients flying into this location the UAS touch and service experience," he added.
Operators flying into Africa can rely on their station manager for reliable and up-to-date NOTAMS, air traffic news and updates, regulatory requirements in addition to any local operational guidance that can affect the success of their mission.