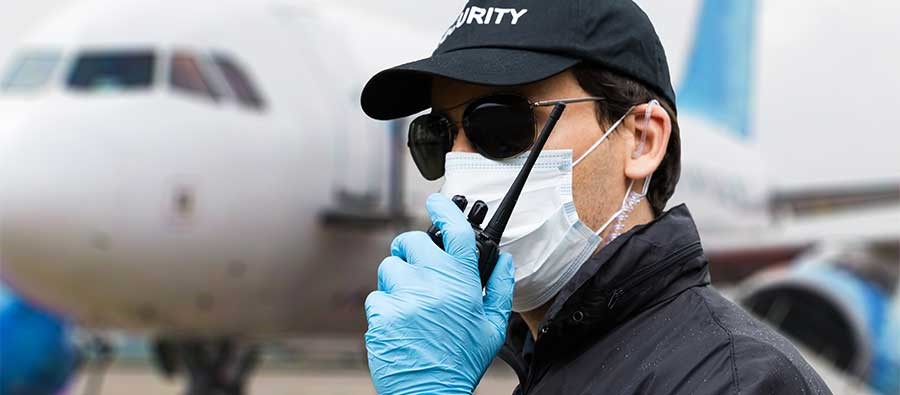 Blog
Risk Mitigation Solutions – Your questions answered
Go back to main page
Our clients' queries about global risk mitigation solutions are all quite similar so we asked the UAS Global Risk Mitigation Manager to answer some of these questions and provide insight into how you can determine the best risk mitigation solutions for your needs.
What is the purpose of risk mitigation? 
We live in a world of uncertainty and all travelers are exposed to risks when abroad. These risks may be related to security or finance, and as we've recently seen, they can be health-related as well.  Risk mitigation utilizes measures to reduce a traveler's risk exposure as they make their way across the globe. Sometimes all that is needed is a prearranged car and driver. At other times, a more robust suite of risk mitigation solutions is needed. A trained professional will examine a traveler's profile, where they are going, for how long, what they will be doing once there, etc. and gather all these pieces of information to formulate a comprehensive picture of what risks they will face and how we can do our best to minimize any threat against them.
What kind of risk mitigation services are available?
Services range from white-glove transportation, aircraft security, transportation with a security-trained driver, executive protection agents, and armored vehicles to special operations for close protection of key personnel and assets. These options can be customized to meet the diverse needs of leisure and corporate travelers worldwide.
What are intelligence briefs and why are they important?  
Intelligence briefs offer the highest level of guidance for client protection by identifying, assessing, and monitoring security risks. They include a security summary and key judgments, travel advice and emergency contact details, airport specifics and security descriptions, transportation data and security descriptions, and customized security recommendations.
What additional benefits do aircraft security guards provide over that of secure airport parking?
Aircraft security guards provide an additional layer of protection for aircraft by preventing unauthorized entry and deterring any tampering, vandalism, sabotage, trafficking, or terrorism attempts. They also keep a record of any incidents relating to accidents or damage to the aircraft. 
What do executive protection agents do for clients? 
Executive protection agents protect clients from assault, kidnapping, assassination, or the potential loss of confidential information. They can be trained in unarmed combat, tactical driving, first aid, or firearm usage. In the event of an incident, they will move the principal away from the danger zone. They may or may not be armed depending on government regulations at the location.
What is the profile of clients that require special protection?
Generally, clients that request special protection are high net worth individuals, high profile people such as celebrities or public figures, and senior corporate leadership. However, there are other categories such as business professionals involved in a task which makes them a target. For example, imagine a mid-level manager sent somewhere to close a manufacturing facility. There may be a lot of angry people who see that individual as an enemy, and this may pose a threat to their safety. Also, any traveler who is an extreme minority in the area to which they are traveling could make them a target. Factors may include religion, gender, sexual orientation, ethnicity, political affiliation, or nationality.
What is the most common combination of services in demand from UAS Risk Mitigation?
Typically, a client will request a security briefing ahead of the flight so they can consider the options available to them. Once informed, most will request aircraft security in high-threat locations where they plan to remain overnight. Transportation with a security trained driver is typically requested at these locations as well. We will occasionally arrange police escorts which can assist in navigating through traffic and limit the chance of an attack while en route to and from the airport.
For support with your risk mitigation requirements, contact UAS