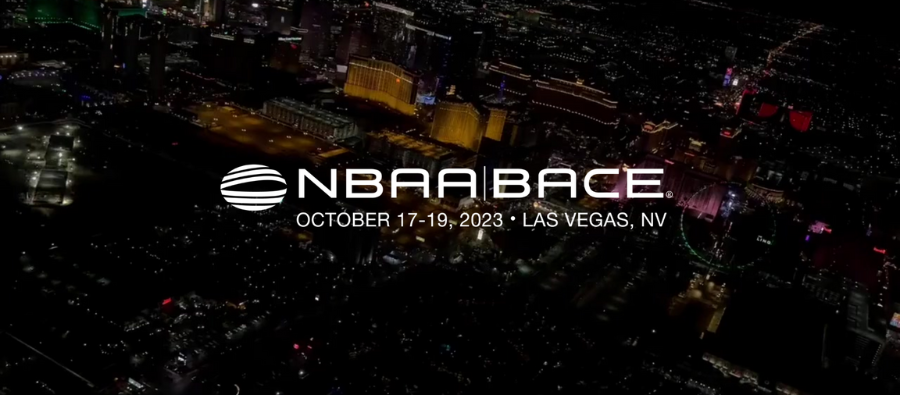 Blog
UAS to push boundaries at NBAA-BACE23
Go back to main page
UAS to push boundaries at NBAA-BACE23 – The UAS team will be at NBAA-BACE23 to demonstrate how UAS' personalized and customizable aviation solutions can empower operators to overcome their pain points and elevate the quality and efficiency of their operations.    
NBAA-BACE, the world's largest business aviation event, is taking place in Las Vegas from October 17-19, providing an opportunity to interact with thousands of dedicated aviation professionals and explore technologies that are driving safety and sustainability in aviation.  
Exhibiting at booth C10125, the UAS team will be available to discuss the most customizable trip support, charter, executive travel, and technology solutions to alleviate pain points and transform operational efficiency.  
UAS is continually expanding its Americas team along with its global network with regional experts capable of locating to any airport to provide specialized flight support and VIP Supervisors based across North and South America, Europe, the Middle East, Africa, and Greater China.  
UAS has also added more solutions to its offering which will be announced during NBAA-BACE.  
The UAS Forward Discussion returns to NBAA-BACE with thought leaders sharing their insight in two panels at UAS booth C10125 on Wednesday, October 18.
The first panel will see David Vanderzwaagn CEO of Airhawke; Nick Copley, Founder & President of Sherpa Report; Rishi Majithia, Head of Investment at MONTE Aircraft Leasing; and Josh Johnson, CFO of AirShare will discuss mergers and acquisitions at 11am with Mike Stones Group Editor of Corporate Jet Editor as moderator.
The second discussion will see Erik Lindbergh, Co-Founder and Executive Chairman of VerdeGo Aero;  Dr. Susan Ying, Global SVP for Ampaire, and Christopher Courtney, Director of Advanced Air Mobility at CAE discussing innovations in electric aviation at 3pm with Liz Moscrop, Founder and CEO of GearUp TV moderating.
For support with your flight operations to Las Vegas, contact UAS  
Visit the UAS team at NBAA-BACE booth C10125