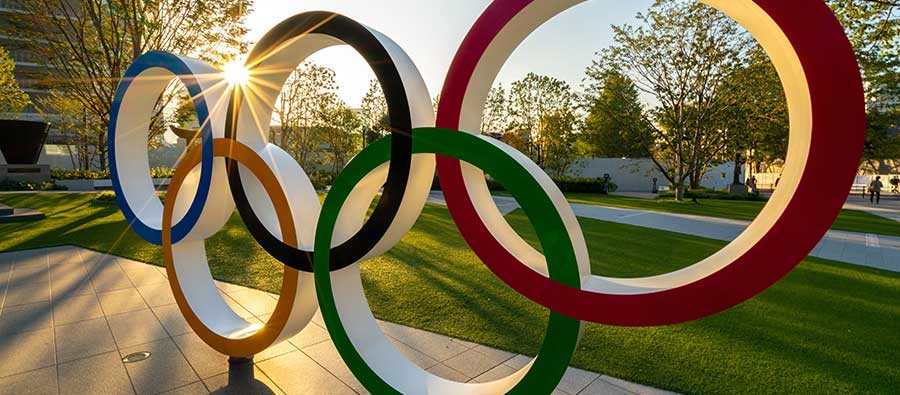 Blog
Tokyo Olympics Slot Request Survey
Go back to main page
The Japan Civil Aviation Bureau is conducting a slot request survey to ascertain demand for flight operations to Tokyo this summer.
Running until May 12, the survey targets the timeframe from July 1 until September 30, 2021.
Currently, just three months ahead of the rescheduled Tokyo 2020, the Japanese capital is about to emerge from a two-week state of emergency designed to battle the rising number of COVID-19 cases.
Despite this, the Japanese Government maintains the Olympic and Paralympic games will go ahead in July as planned, with over 11,000 athletes from around 200 countries scheduled to take part.
However, the decision to prohibit international visitors and spectators from entering Japan announced in March still stands.
The airports covered in the survey include Haneda (RJTT), Narita (RJAA), Ibaraki (RJAH), Chubu (RJGG), New Chitose (RJCJ), and Sendai (RJSS).
Once applications have been submitted this month, the JCAB will release the results at the end of June 2021; operators are reminded that all procedures are subject to changing circumstances.
Immigration and health screening
All foreign passengers who do not live in Japan will be denied entry
Passengers holding a residence visa can enter with a negative COVID-19 test result obtained within 72 hours of their departure
All travelers arriving from overseas must also carry a negative test result and some will face a PCR test on arrival
Additional quarantine is required for certain countries, more details are available here
Passengers holding an 'Olympic ID and Accreditation Card' are permitted to enter Japan without a visa until October 5.
However, there are some exceptions depending on the card category, so passengers and operators are advised to check with their ITP or agent in Japan ahead of travel.
Crew is allowed to enter Japan with a crew visa or 'shore pass' under the following conditions:
They may face a PCR test on arrival
They must not use public transportation when in Japan
They must rust remain in their hotel at all times
Airport options
Tokyo International Airport or Haneda (RJTT) is about a 30-minute drive to downtown Tokyo, but may only be open to VVIPs such as Head of Government, IOC members, President of Olympic partners, etc.
Narita International Airport (RJAA) is approximately 75 minutes from downtown Tokyo. If parking is required for more than a few hours, a ferry operation to another local airport will be required
JACB will likely assign local airports for parking 
UAS' APAC Operations team is based in Beijing and ready to support you with your flight operations to Tokyo.
For support with your flight operations to Japan, contact UAS here.