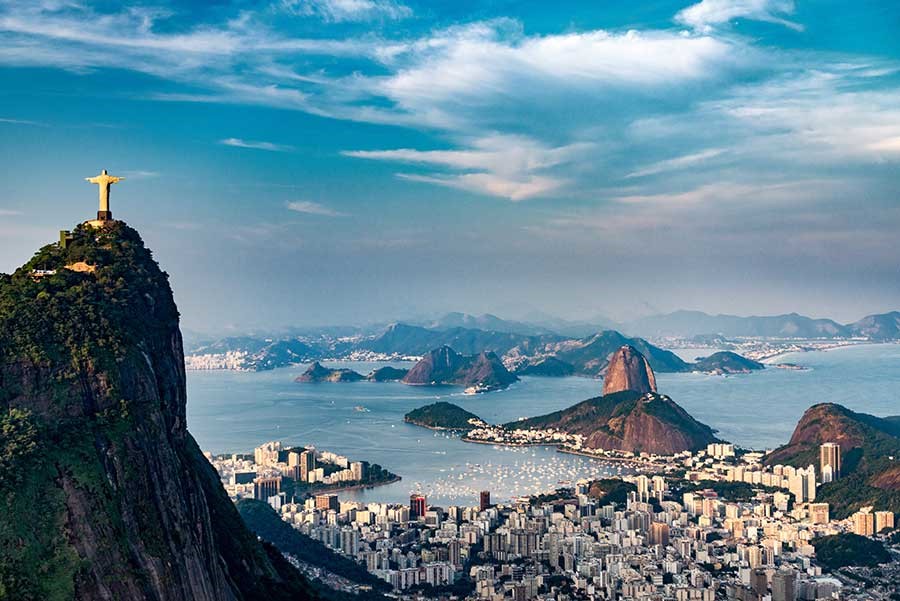 Blog
Top 10 Travel Tips for the Rio Olympics
Go back to main page
Traveling to Rio de Janeiro for the first time this summer? Or perhaps you're already familiar with the city? Either way, tens of thousands of people are currently flocking to Rio – so you'd better be prepared. Here are our top 10 travel tips for the Olympics:
1. Arrive early and leave late: The busiest travel days are the days leading up to the Opening Ceremony and the days immediately following the Closing Ceremony.
2. Make smart choices about your money: Most ATMs in Brazil limit daily withdrawals to R$1,000 per day, with some as low as R$300. Some banks close down their ATMs during the evening hours so be sure to withdraw your cash during daylight hours.
3. Know exactly where you are headed before going there: Unless you speak Portuguese, be sure to have your destination written down on paper or take a snapshot with your smartphone so you can solicit assistance readily when using public transportation.
4. Give yourself extra time to get to the venues: The city will be overflowing during the games. Allow 30-45 minutes of extra travel time so you arrive on time and in a calm, peaceful frame of mind.
5. Watch the games from public parks: If you cannot get tickets for your favorite events, don't lose heart. There will be several viewing areas set up in wide open parks and beaches for viewing events on large outdoor screens.
6. Get out and see the nearby sights: If you have a free day or two between events, book a day trip for a fun-filled excursion so you can sample as many sights and sounds as possible while in Brazil. The Olympic Village will be there when you get back!
7. Seek out free activities to fill short snippets of spare time: There will be an abundance of free things to do and see around Rio, get creative.
8. Be prepared for all types of weather: August in Brazil is winter so you should be prepared for up to 90-degree F (32-degree C) temperatures and sudden, unexpected downpours of rain. Thin layers may be a smart approach to your wardrobe while in Rio.
9. Tip wisely: Tipping is strictly optional in many situations in Rio. Hotels and restaurants generally may add a 10-percent service charge to your bill. Taxi drivers don't expect tips but will round up the fare to ensure they get a little bit extra for their trouble. Plus, you can still tip for excellent service if you want to.
10. Come back home with a keepsake: Olympic events are a very big deal. You should make a point of buying some special trinket or a piece of memorabilia that you can take home with you and keep forever. Besides, the locals in Rio will truly appreciate your patronage!
For more detailed information on the ins and outs, comings and goings, and dos and don'ts for the Summer Games, check out our handy companion: UAS Travel Guide: The 2016 Summer Games in Rio https://www.uas.aero/resources/downloads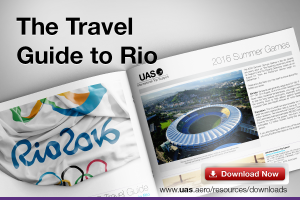 Enjoy the games!