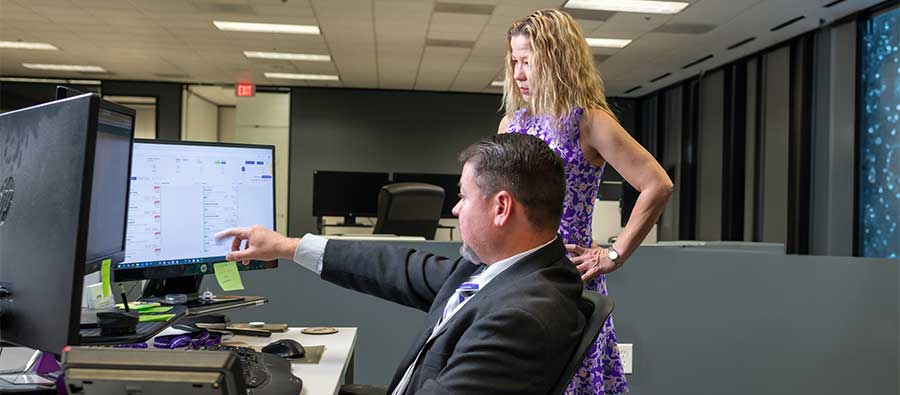 Blog
UAS announce inclusion in U.S. CBP Reimbursable Services Program (RSP)
Go back to main page
UAS announce inclusion in U.S. CBP Reimbursable Services Program (RSP) – UAS has announced the inclusion of the U.S. Customs and Border Protection's Reimbursable Services Program (RSP) to its comprehensive trip support solutions portfolio.
As a member of the U.S. CBP Reimbursable Service Program (RSP), UAS can now request and pay for CBP overtime services at 12 U.S. entry ports where the hours of operation are limited.
This enhances operational flexibility and efficiency for UAS clients by empowering flights from overseas to directly reach their preferred destination on their preferred schedule, rather than being bound by CBP's designated hours. Inclusion in this program gives UAS the leverage and qualifications to be considered for overtime clearance requests that are outside of the standard posted hours.
Airports where UAS can provide this service include:
Boston Logan International Airport (KBOS)
Brown Field Municipal Airport, San Diego (KSDM)
O'Hare International Airport, Chicago (KORD)
Indianapolis International Airport (KIND)
JFK International Airport, New York (KJFK)
Charles B. Wheeler Downtown Airport, Kansas City, Missouri (KMKC)
Los Angeles International Airport (KLAX)
Nashville International Airport (KBNA)
Newark Liberty International Airport (KEWR)
Batton International Airport, Wisconsin (KRAC)
Teterboro Airport, New Jersey (KTEB)
Ted Stevens Anchorage International Airport, Alaska (PANC)
"We are delighted to announce our inclusion in the Reimbursable Services Program (RSP) so we can better serve our clients flying to the United States and to be able to offer them enhanced flexibility and freedom with their schedules. Our Americas team are standing by to make their operations even more efficient and seamless," said Omar Hosari, UAS Co-Founder and CEO.
"Our Houston team is expert in U.S. Customs and Border Protection procedures and will ensure compliance and mitigate any impediments or challenges that could impact your operations," he added.
For more information on UAS' RSP solutions, contact UAS Americas  
Visit the UAS team at NBAA-BACE booth C10125   
For more news, visit UAS Blog