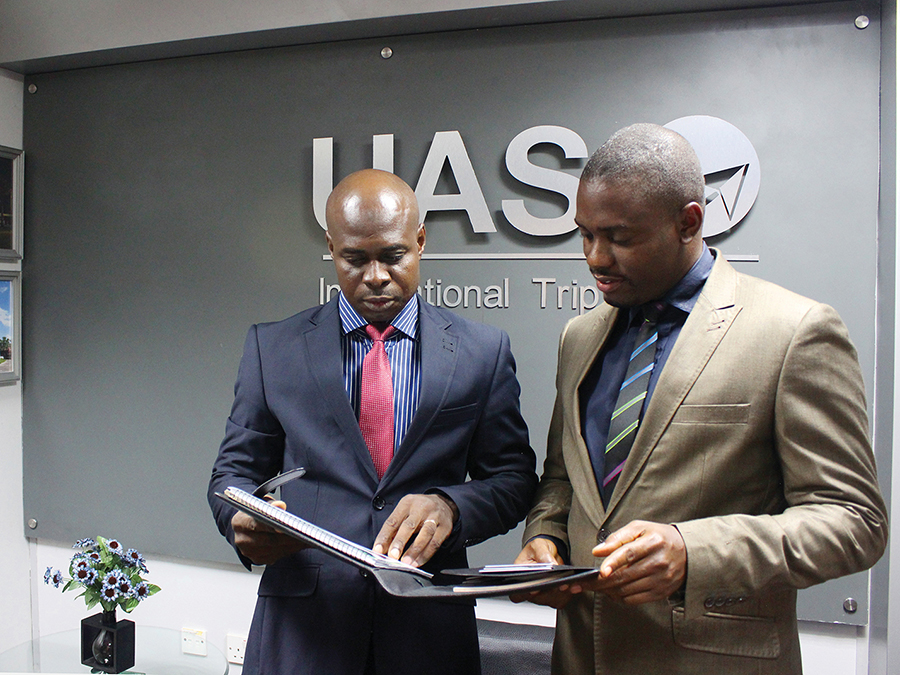 Blog
UAS Launches Regional Office in Lagos Nigeria
Go back to main page
UAS Launches Regional Office Lagos Nigeria: On March 27, 2014, UAS International Trip Support launched a regional office in Lagos, Nigeria. The office will coordinate UAS representatives and services in West and Central Africa, further enhancing our internationally recognized local support.
The staff in the new UAS Lagos office are all IATA trained and dedicated to surpassing international standards. Working with national UAS representatives and cutting-edge technology, the team can diagnose and anticipate travel and support issues well before they occur. Moreover, real-time monitoring of delays, equipment and fuel availability, gate changes, and trip-plan deviations allow our staff to mitigate complications without compromising the level of service.
We will leverage the experience of our local staff in Nigeria to initiate, build, and maintain relationships with civil aviation authorities, regulatory bodies, third-party suppliers, and most importantly, our clients in the region.
Led by Abdul Oricha, an industry veteran with more than 15 years of experience in West Africa, the new office is part of our initiative to expand our footprint across the continent in order to provide local support in every country in Africa.