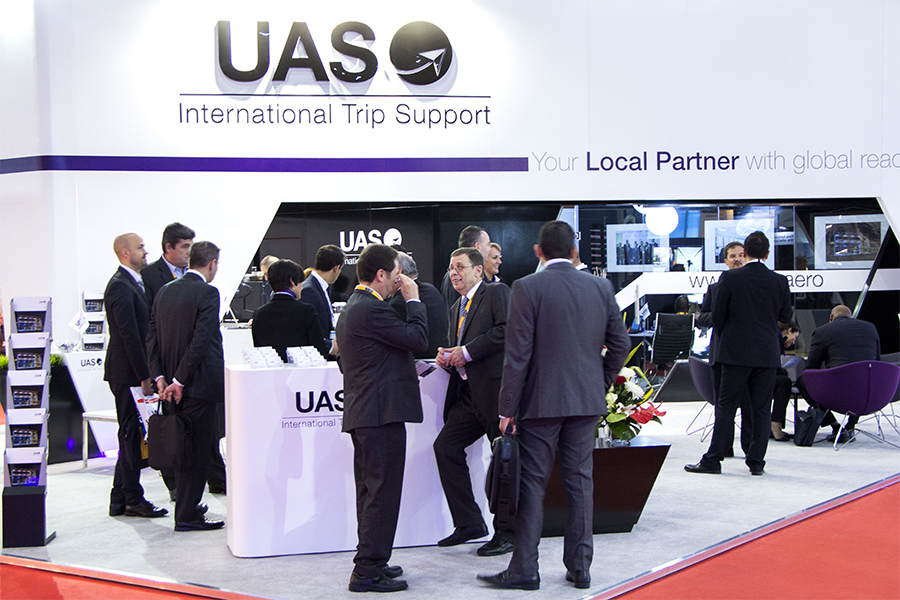 Blog
UAS has a lot to celebrate at MEBA 2014
Go back to main page
This week, UAS International Trip Support representatives joined hundreds of business aviation stakeholders – operators, OEMs, vendors, associations and service providers – at the sixth edition of the MEBA Show 2014 in Dubai, UAE.
The MEBA Show has grown to become a 'must attend event' on the regional and global aviation calendar. As an industry leader and an active member of the Middle East & North Africa Business Aviation Association (MEBAA), UAS was present at MEBA 2014 with 30 representatives from all regions and departments.
UAS' representatives met with current and new clients, partners, industry professionals, and regulators.
In this sixth edition of the MEBA Show, UAS celebrated 2014 great accomplishments- the first business anniversary of the Americas Headquarters, the opening of the African Headquarters in Johannesburg and the Asian Headquarters in Hong Kong, three regional offices in Nigeria, Kenya, and Beijing (China), the launch of Executive Travel and the development of a large-scale supervisory program.