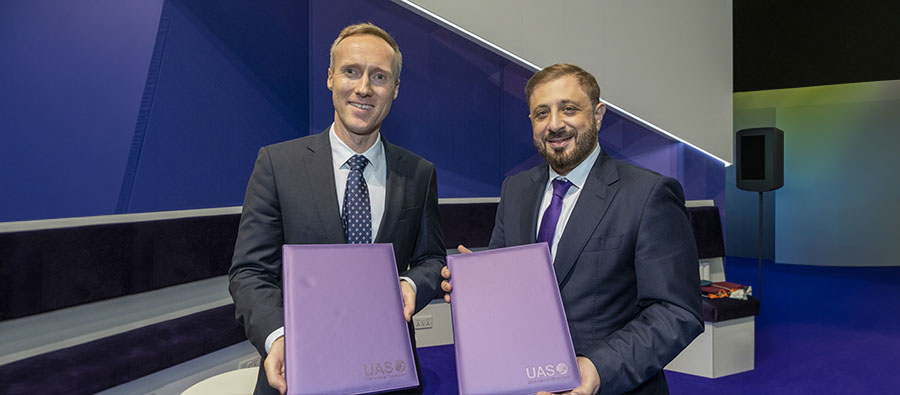 Blog
Playing our part to realize aviation sustainability
Go back to main page
Playing our part to realize aviation sustainability – As a passionate advocate of sustainable aviation, it means a great deal to me that UAS can now offer aviation taxation and emissions regulation advisory services to our global clientele. Every year the introduction of new aviation tax schemes and amendments to existing aviation tax and emissions regulations internationally poses significant challenges for airlines and business jet operators to ensure compliance. Our partnership with regulatory compliance specialists FCC Aviation, means our new taxation and emissions offering can assist airlines and operators in their sustainability ambitions with a all-encompassing and streamlined compliance solution. This is the latest in UAS attempts to help further the achievement of our industry's carbon neutrality goals. 
Meanwhile in other aviation sustainability efforts, AIN is reporting that the volume of SAF being produced will see major increases in the coming years. And states that the amount of unblended sustainable aviation fuel (SAF) produced worldwide in 2022 tripled the output of the previous year. This equated to 80 million gallons of fuel, according to the International Air Transport Association (IATA), however, to put this in perspective, this is just 0.1 percent of all jet fuel consumed. However, AIN's details of the production facilities coming online and the modification of existing producers existing facilities to handle more output is great news.  
There's little doubt that SAF adoption is key to attaining carbon zero. Since May 2023, UAS has not charged operators any handling fees for Sustainable Aviation Fuel (SAF) ordered through us in an attempt to motivate not only operators to make the switch to SAF, but also to encourage producers and suppliers to make SAF more accessible globally. 
Undoubtedly, we may have a long way to go. However (and most crucially) the entire aviation industry is united in its commitment and progress is being made. Through our collective efforts to prioritize sustainability, we can and will reshape the future of aviation. 
For more Executive Insight, visit UAS Blog